Employee Engagement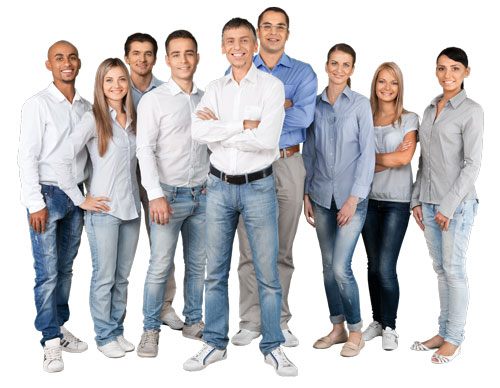 What if You Host a Wellness Event and No One Shows Up?
Getting your workforce interested and keeping them engaged is a probably the biggest challenge of all! People Growers Expos boast an average attendance rate of 70%-80% of the total Workforce! We know the driving initial involvement at a kick-off event and keeping your employees motivated all year long!
One Size Doesn't Fit All
We choose topics of interest to your specific population. Having organized over 5000 events, we have the experience to know that one size does not fit all! We take into account the socio-demographics of your workforce, which can vary if your company has locations nationwide. The interests of the workforce at a Distribution Center will be very different from that of a Hi-Tech office environment.
We use local resources your employee group is likely to be familiar with. Inviting the medical or dental group they drive by often, the healthy restaurant in the mall, the fitness center advertising on television make your event seem familiar and less intimidating.
Timing is Everything!
We schedule events to coincide with the days and times most employees are present and able to attend. It's not unusual to begin an expo at 6am during a monthly safety meeting or host a midnight event for 24/7 facilities. We have even hosted wellness expos during company picnics and open houses. It's a bonus when families and kids can be included!
Learning by DOING
We know that effective change happens through using all the senses; taste, touch and smell, feeling , seeing and hearing are all important components of our events. We require our exhibitors to include hands-on screenings, demos, and experiences whenever possible. Our exhibitors are often out in front of their tables, not sitting behind them. Showing, not telling , makes our events exciting, fun and effective.
"Mini Fairs" or Lunch-n-Learns?
We have found that mini-fairs, consisting of a few tables focused on a specific topic, and held during two hours in a lunch area or high-visibility location, are excellent ways to promote your wellness initiatives such as Diabetes Awareness, Heart Health and Stroke Prevention, Healthy Eating, Smoking Cessation, and Fitness. Click here for ideas for mini-fair themes and to receive a bid for a mini-fair series.
Value-Added Benefits
Your workforce will appreciate extra benefits you can offer through People Growers of America. And they cost your company nothing. We negotiate for special pricing, discounts for your workforce from our exhibitors and sponsors, creating more value at your events.
Affiliate programs and partnerships available through national companies are often rolled out at your expos, mini-fairs, and through lunch-n-learn programs
For More Information, contact us.