Society for Financial Awareness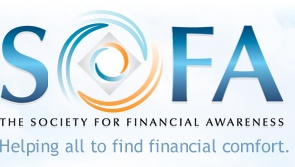 Business Description: The Society for Financial Awareness is a non-profit public benefit corporation who provides financial education to the community. Members conduct no-cost, no obligation financial seminar workshops to individuals, companies and organizations. Our seminars help satisfy the Department of Labor's ERISA 404(c) requirement for companies offering pension plans. The wide range of financial topics covered have included: "Getting Fiscally Fit", "Financial Blunders", Sustainable Income Strategies in Retirement", "Roth IRAs", "Estate Planning", "Credit Scores" and more.
As an exhibitor: Society for Financial Awareness will provide information on financial literacy and offer free workshops and seminars that strengthen morale and participation.
Services offered:
Free Financial Literary Workshops – Absolutely No Selling
Satisfies ERISA (DOL) 404(c) Requirement
Ongoing Financial Literacy in the Community
Seminars Strengthen Morale and Participation
Send Message to listing owner
Society for Financial Awareness